Song List & Sound Samples
My repertoire consists of over 500 songs in a variety of genres including instrumental covers of new releases, classical music, jazz standards, music of various world traditions, and original compositions. If there's a song you'd like for your wedding that I don't already play, I enjoy the artistic challenge of arranging any type of music for the harp, and always appreciate suggestions for my list. Please get in touch with me if you'd like to see a complete list of songs that I play, or if you'd like to hear a song that doesn't have a sample attached to it on this page. 
"Shelley, love your music and voice. The blues songs were just unreal and love the Benny Goodman..."  Stephen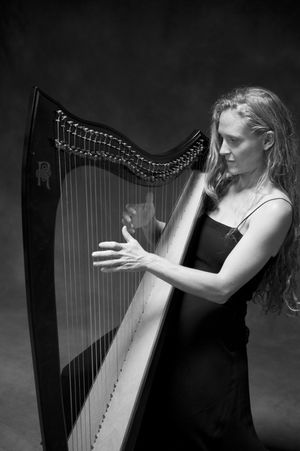 New Releases, Pop, Rock
(keep scrolling ↓ to see classical, Celtic, traditional, and other styles)
Newer Releases:
Speechless (Dan & Shay)
I'm With You (Vance Joy)
Stay (Justin Bieber)
The Cure (Lady Gaga)
Golden Hour (JVKE)
Better Together (Jack Johnson)
In Case You Didn't Know (Brett Young)
Invisible String (Taylor Swift) - with the Boston HarpBeat
Someone (Aaron Lewis)
Senorita (Shawn Mendez, Camilla Cabello)
When the Stars Go Blue (Ryan Adams)
Lover (Taylor Swift)
Bloom (The Paper Kites)
Easily (Bruno Major)
Firework (Katy Perry)
Enchanted (Taylor Swift)
Halo (Beyonce)
Beautiful Day (Josh Radin)
Grow As We Go (Ben Platt)
Old Town Road (Lil Nas X)
Tenerife Sea (Ed Sheeran)
All of Me (John Legend) 
Counting Stars (One Republic) 
Chasing Cars (Snow Patrol)
Perfect (Ed Sheeran)
Marry You (Bruno Mars) 
Sky Full of Stars (Coldplay) - with Cami Sylvia and Fabio Pirozzolo
Is and Is and Is (White Denim)  
I Choose You (Sarah Bareilles)
Best Day of My Life (American Authors) 
A Thousand Years (Christina Perri)
You and I (John Legend)
Love Story (Taylor Swift) - solo harp   -  Boston Harp Beat Quartet
First Day of My Life (Bright Eyes)
To Make You Feel My Love (Adele)  
Ho Hey (The Lumineers) 
Thinking Out Loud (Ed Sheeran) 
Everything (Michael Buble) - live recording with Harp Beat Quartet 
Stay With Me (Sam Smith)
Like I'm Gonna Loose You (Meghan Trainor) - recorded live with the Boston HarpBeat 
Skinny Love (Birdy/Bon Iver)
I'm Yours (Jason Mraz) - with the Boston HarpBeat Trio
You are the Reason (Callum Scott) 
Marry Me (Train) 
The Way I Am (Ingrid Michaelson)
Angel (Jack Johnson)
White Sandy Beach (Israel "IZ" Kamakawiwo'ole)
Rolling in the Deep (Adele)
I Gotta Feeling  (recorded with HarpBeat Quartet)
Video Games (Lana Del Ray)
Wildest Dreams (Taylor Swift)
Arms of a Woman (Amos Lee)
Yellow (Coldplay)
Music of the 80s and 90s
Funky Town (Lipps Inc)
A Thousand Miles (Vanessa Carlton)
Tears in Heaven (Eric Clapton)
Somewhere Over the Rainbow (IZ version)
Time After Time (Cyndi Lauper)
The Best (Tina Tuner)
Wonderful Tonight (Eric Clapton) 
Wonderwall (Oasis)
Collide (Howie Day)
Last Dance (Sarah McLachlan)
Heaven (Bryan Adams)
Have I Told You Lately (Van Morrison)
Patience (Guns n Roses)
Kissed by a Rose (Seal)
Winter (Tori Amos)
Angel (Sarah McLachlan)
Fields of Gold (Sting)
Halleluia (Leonard Cohen)
I've Had the Time of My Life (Bill Medley & Jennifer Warnes)
I Could Fall in Love (Selena)
Send Me On My Way (Rusted Root)
Classics from the 50s, 60s and 70s
Dancing in the Moonlight (King Harvest)
Going to California (Led Zeppelin) 
You're my Best Friend (Queen)
Landslide (Fleetwood Mac)
Can't Help Falling in Love - solo harp   harp & violin 
Wouldn't It Be Nice (The Beach Boys)
Forever (The Beach Boys)
God Only Knows (The Beach Boys)
Wild Horses (Rolling Stones) 
I Will (The Beatles)
On Broadway (The Drifters) - live recording with harp, violin, bass, and percussion 
Come Go With Me (The Del Vikings)
My Girl (The Temptations)
Sweet Caroline (Neil Diamond)
Here Comes the Sun (The Beatles)
Let It Be (John Lennon)
Sea of Love (Phil Phillips)
Dust in the Wind (Kansas)
Pink Moon (Nick Drake) 
Rock'n Me Baby (Steve Miller Band)
All You Need Is Love (Beatles)
Wipe Out (Surfaris)
Lovin' You (Minnie Riperton)
Contact me to see more!